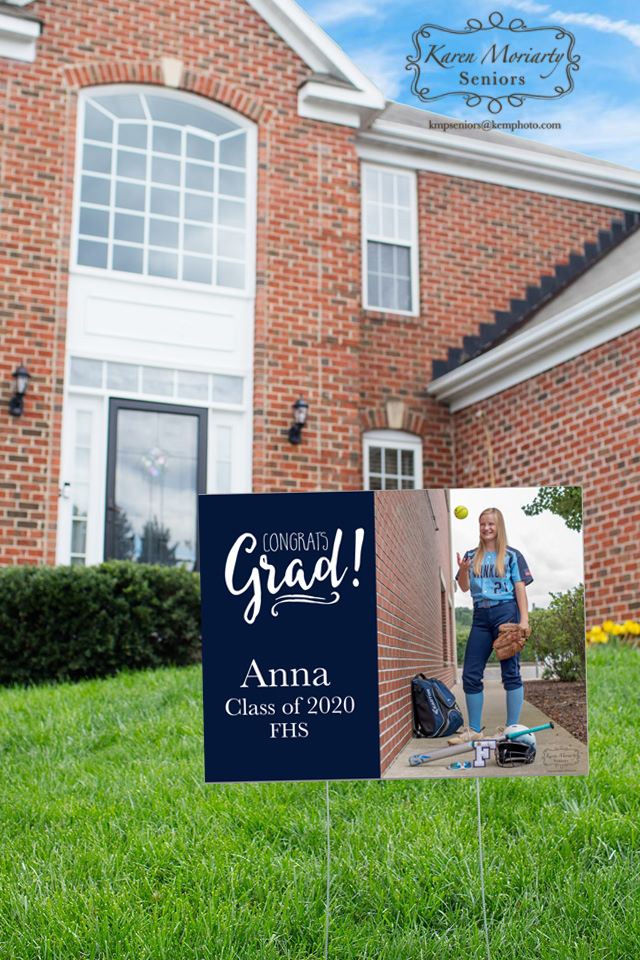 My heart goes out to all the graduating seniors this year-
Senior year is something high school students
usually dream about.They have worked hard to get
to this milestone. Sadly senior week, trips and possibly even graduation have been canceled because of the coronavirus.
Here is a fun way to celebrate and show your pride for YOUR grad!
Check out the custom yard signs I am making, these signs are 24×18 come with the stand. They are $29.99(+tax)
(also offering without photos for shy seniors😂)
OR custom sign you may want in you front yard- Like Thank You 1st responders, medical staff & grocery workers!
email me at karen@kemphoto.com to order yours today!
Stay safe friends & remember
to count your blessings! I will be looking forward
to seeing you all when this too shall pass!